Prayers – Nourishment for your SOUL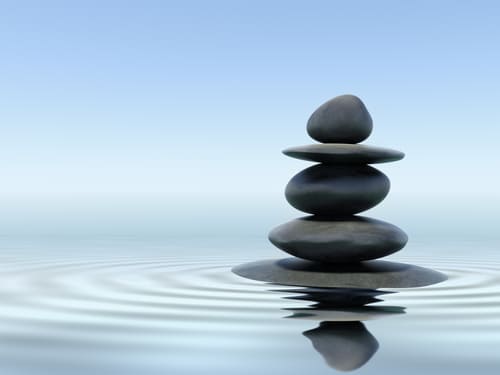 "Awaken us to the Oneness of all things, to the beauty and truth of Unity. May we become aware of the interdependence of all living things and come to know You in everything and all things in You. For as we attune to Your Presence within us, we know not separation and joy becomes our dwelling place."
Excerpted from Psalm 106, Nan Merrill, Psalms for Praying
Healing may not be so much about getting better, as about letting go of everything that isn't you – all of the expectations, all of the beliefs – and becoming who you are. Not a better you, but a realer you.
Rachel Naomi Remen
Prayer of St. Theresa of Avila
May today there be peace within. May you trust God that you are exactly where you are meant to be. May you not forget the infinite possibilities that are born of faith. May you use those gifts that you have received, and pass on the love that has been given to you. May you be content knowing you are a child of God. Let this presence settle in your bones, and allow your soul the freedom to sing, dance, praise and love. It is there for each and every one of us.
May my feet rest firmly on the ground
May my head touch the sky,
May I see clearly
May I have the capacity to listen
May I be free to touch,
May my words be true'
May my heart and mind be open,
May my hands be empty to fill the need,
May my arms be open to others,
May my gifts be revealed to me
So I may return that which has been given
Completing the great circle.

Healer's Prayer
Here we are,
May we all be centered and grounded, ready to offer and receive the healing that is always available to us.
Here are our hands,
Let them be instruments of touching, sensing both the pain and the joy which make up those around us.
Here are our hands,
Let them channel the abundant healing force which is for every being.
Here are our bodies,
Let them be open to the flow of the healing energy.
Here are our hearts,
Let them radiate unconditional love for all beings.
Here is our breath,
May it guide the life force within us and teach us how to live fully.
Here we are,
Let us be fully present in this and all moments, in harmony, gratitude and love.
Anon. Adapted by J. Morrissey May, 2016
What We Are Here For
We are here to listen…
Not to work miracles.
We are here to create a safe and sacred place for feelings to be expressed…
Not to make feelings go away.
We are here to help people identify their options…
Not to make decisions for them.
We are here to discuss steps with people…
Not to take steps for them.
We are here to help people (re)discover their own strengths…
Not to rescue them and leave them even more dependent.
We are here to advocate for people's dignity and integrity…
Not to diminish their uniqueness.
We are here to create an environment in which people can help themselves…
Not to take responsibility for them.
We are here to encourage people to make informed choices…
Not to decide for them what they need/don't need to know.
We are here to support and normalize each person's personal process…
Not to impose our agendas on them.
~ WE ARE HERE TO LEARN ~